Aayush Goel is based in Punjab (Amritsar), India.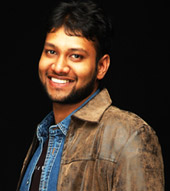 Capturing moments had always been a passion for Aayush who made a self taught start in photography with Golden Temple as his nascent subject.
During the course of time, evolving photographer in him grew as a versatile genius of moments with special emphasis and eye for composition, tone and color. His work displays the unique emotive, expressive and compositional balance. His images speak volumes about the exhaustive and extensive travel across India. He vibrantly spins the momentous images of the socio-cultural fabric if Indian society. His work travel from the arena of portraiture, landscapes and travel but street photography remains to be close to the passionate heart.
The esteemed publication like An Indian Journey and India Today has published not only his photographs but features also. He worked as Director of Photography for website of Uttrakhand Tourism and Urban Development Department that added a new dimension to the state tourism.